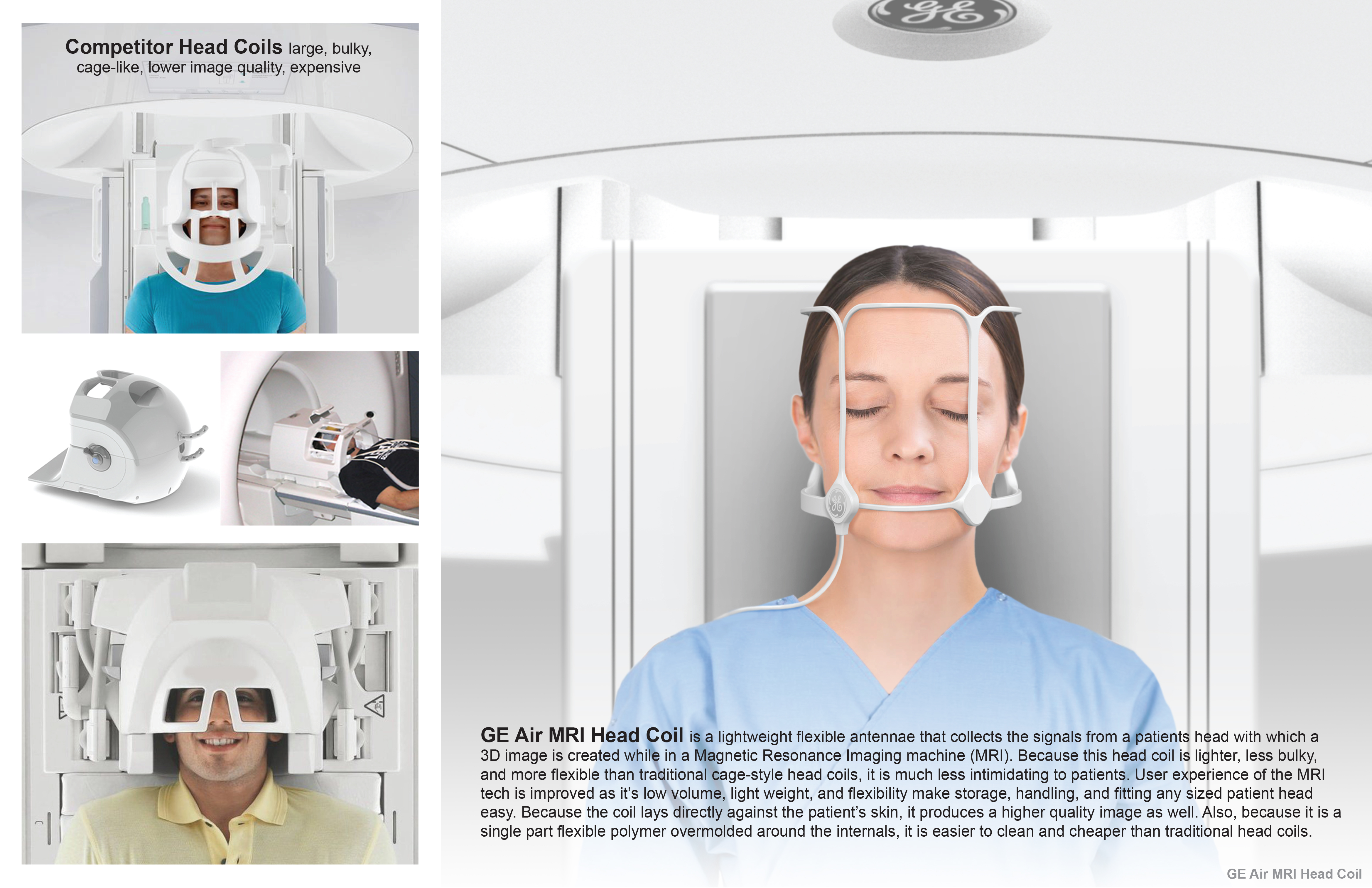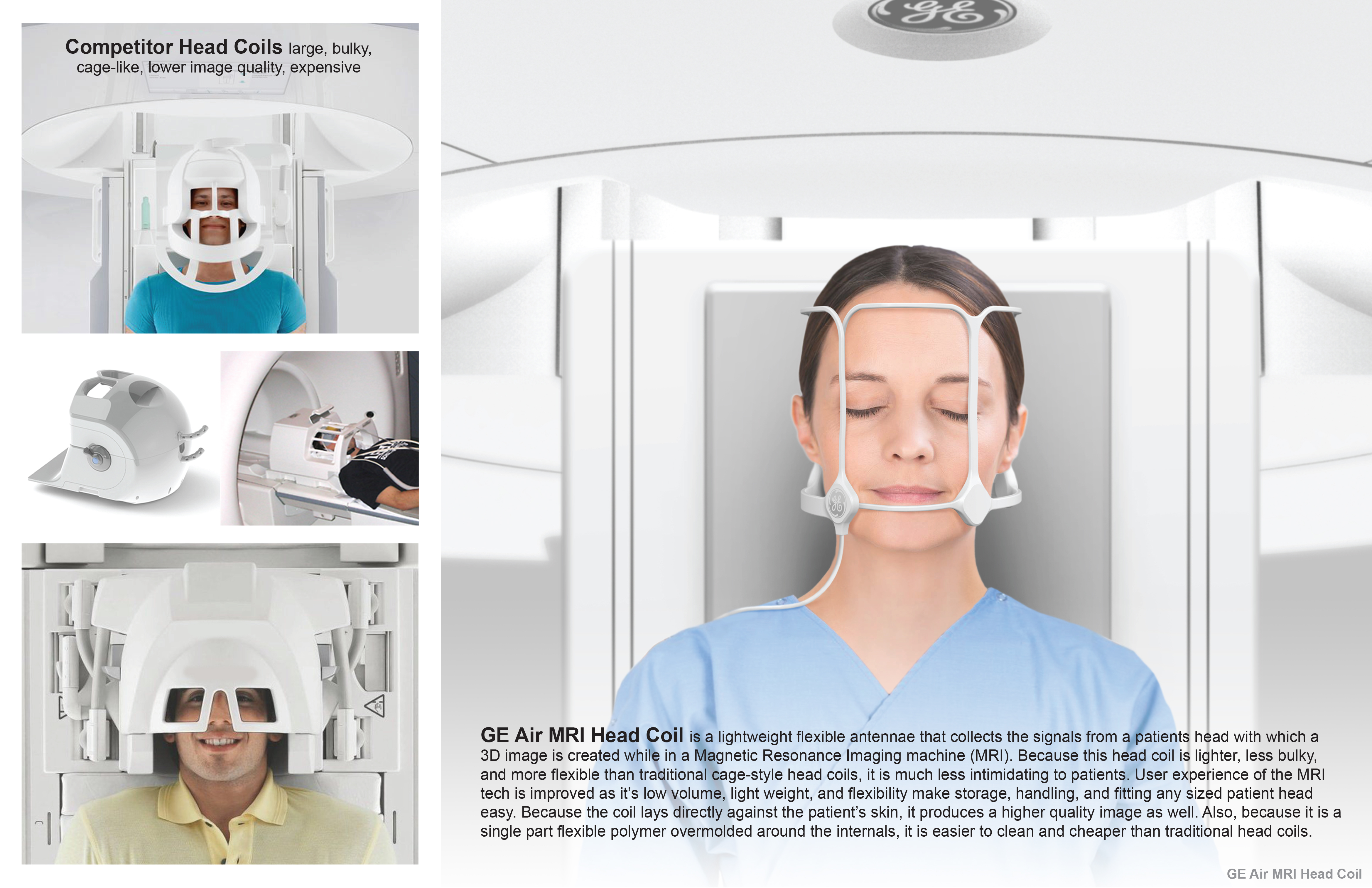 GE Air MRI Head Coil
Medical device
GE Healthcare
GE Air MRI Head Coil is an antenna that collects the signals from a patient's head with which a 3D image is created while in a Magnetic Resonance Imaging machine (MRI). This head coil is lighter, more flexible, less bulky, and has a larger aperture than traditional cage-style head coils, making it much less intimidating to patients. Users such as neurosurgeons benefit as they can perform surgery while the patient is wearing the device, which expedites mid-procedure MRI imaging and reduces patient risk. Because this coil lays directly against the patient's tissue, it produces an image that is higher resolution than bulkier competitor coils.
Client / Manufacturer

GE Healthcare
Waukesha, US
Designer

GE Healthcare
Waukesha, US
Europe, North America, Specific country/region: Any region that uses MRI and intra-operative imaging during brain surgery.
Trade / Industry, Specific sub-group: Neurosurgeons, Radiologists, and MRI Technicians