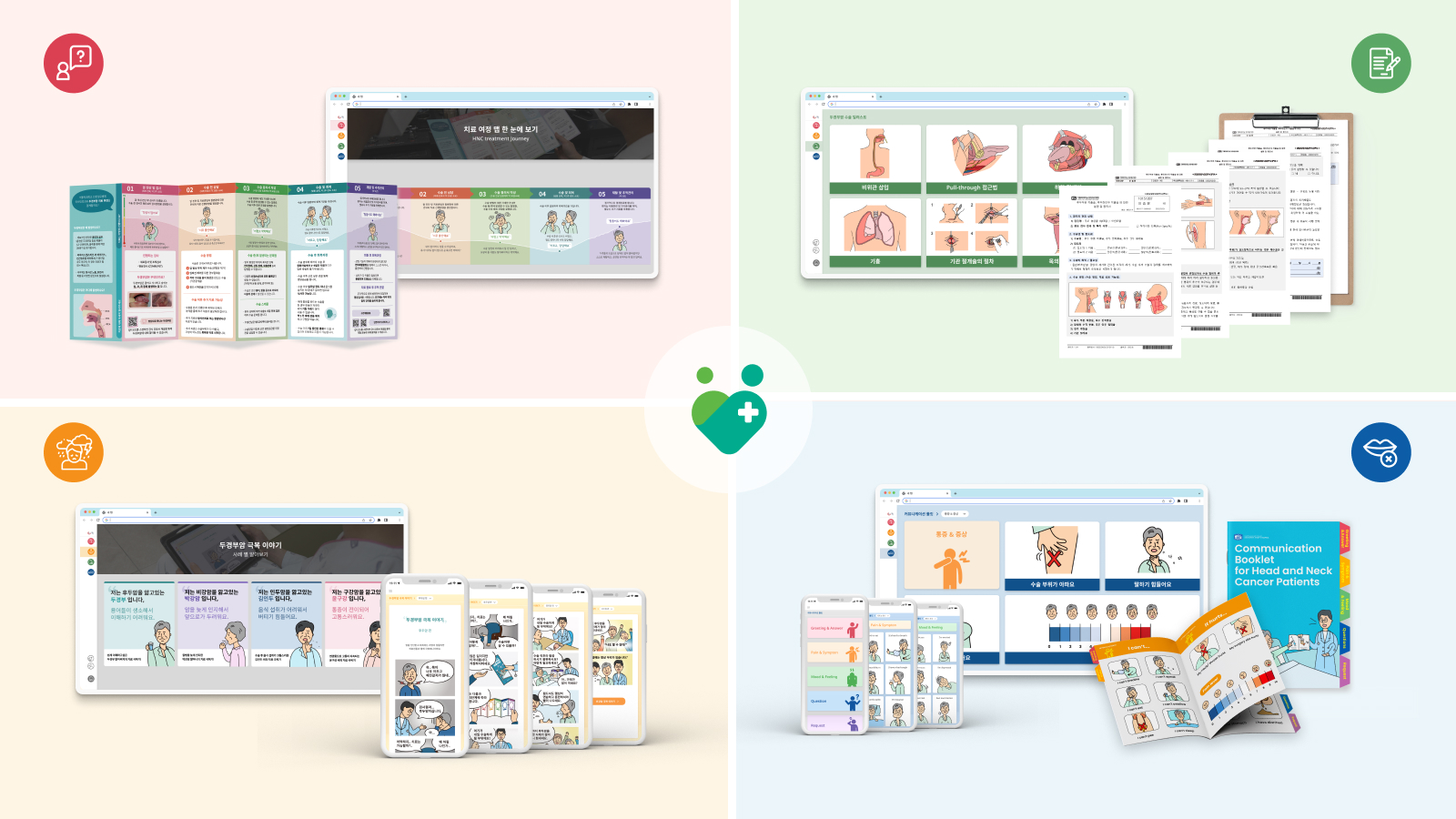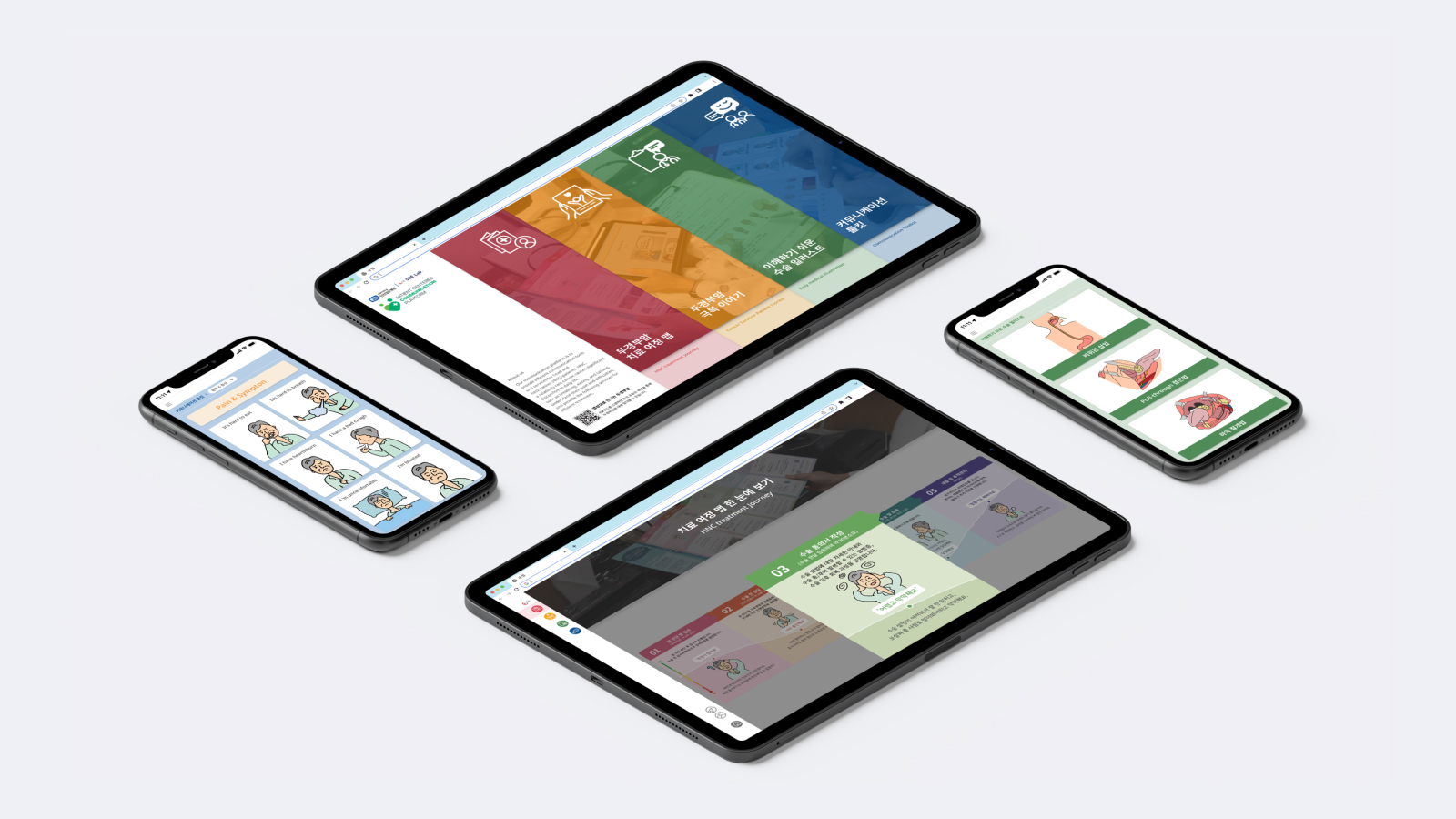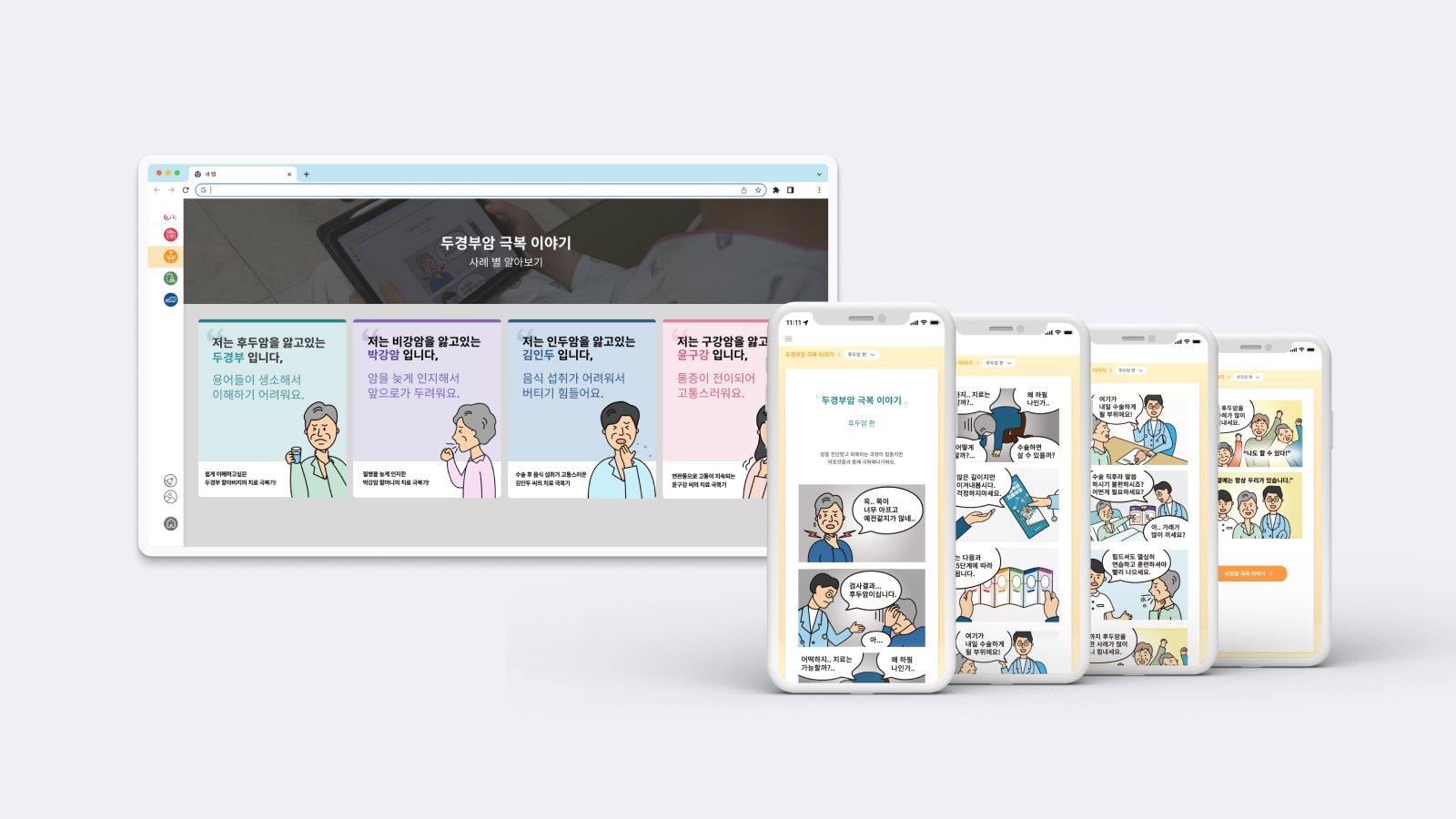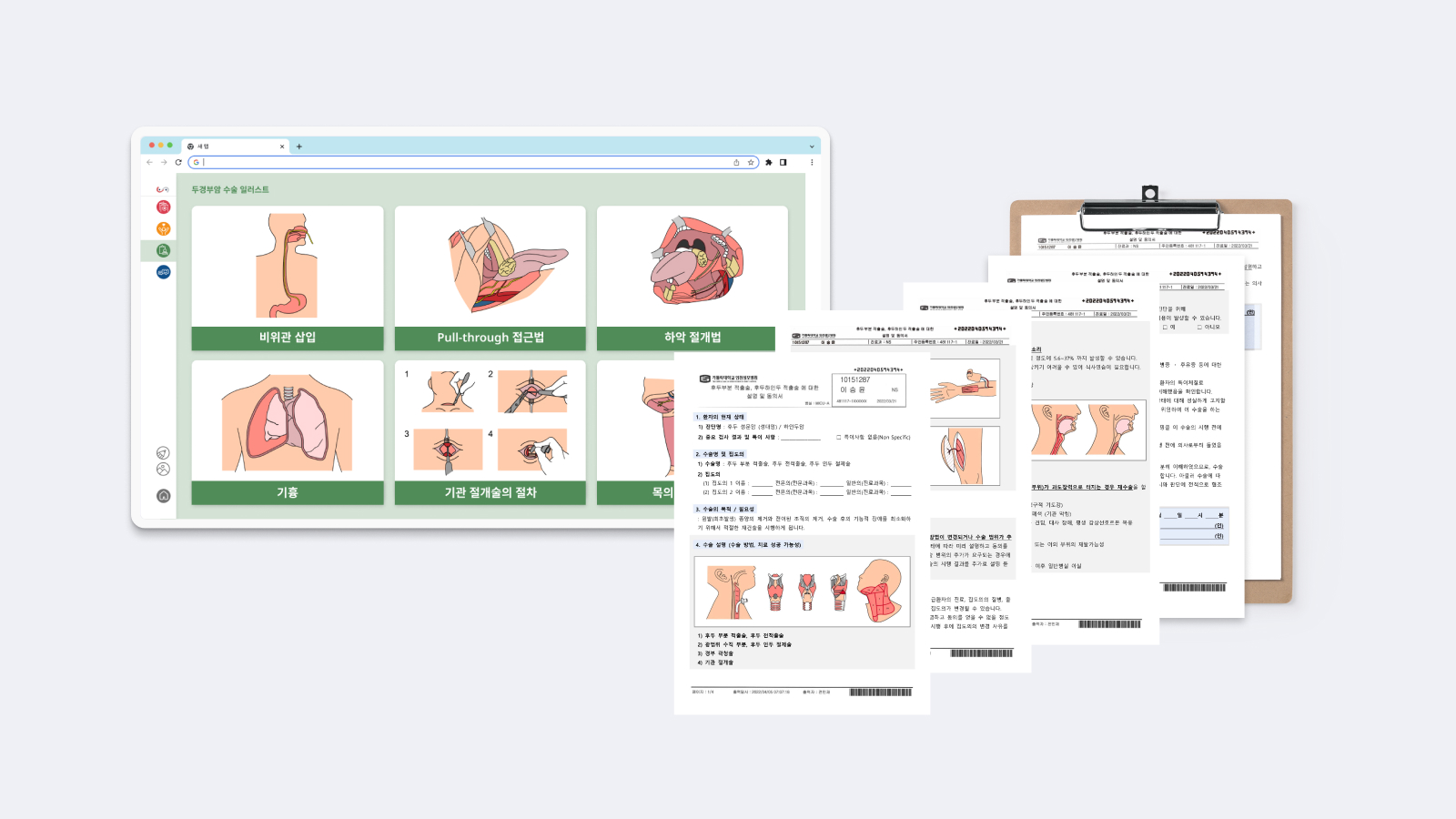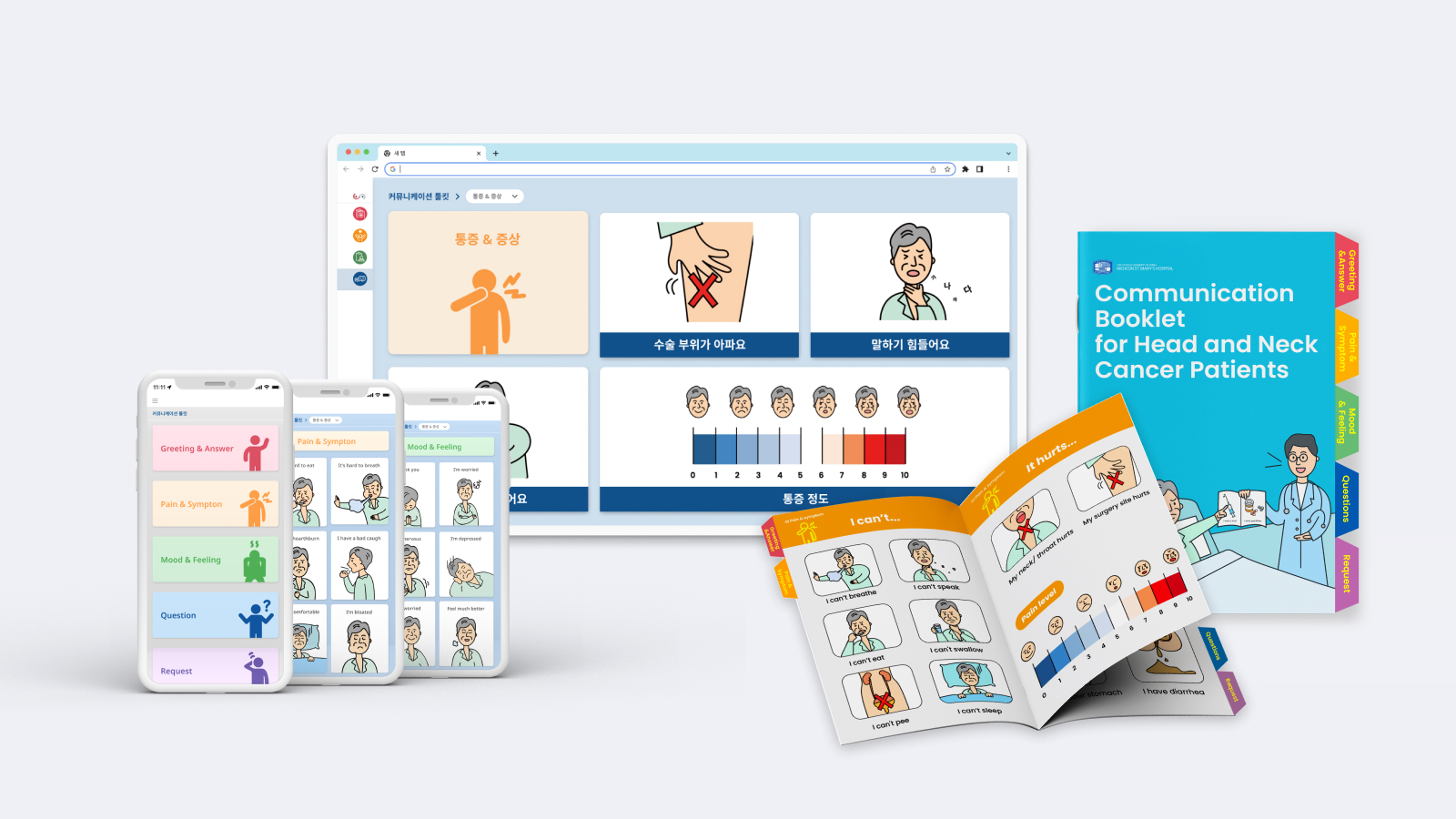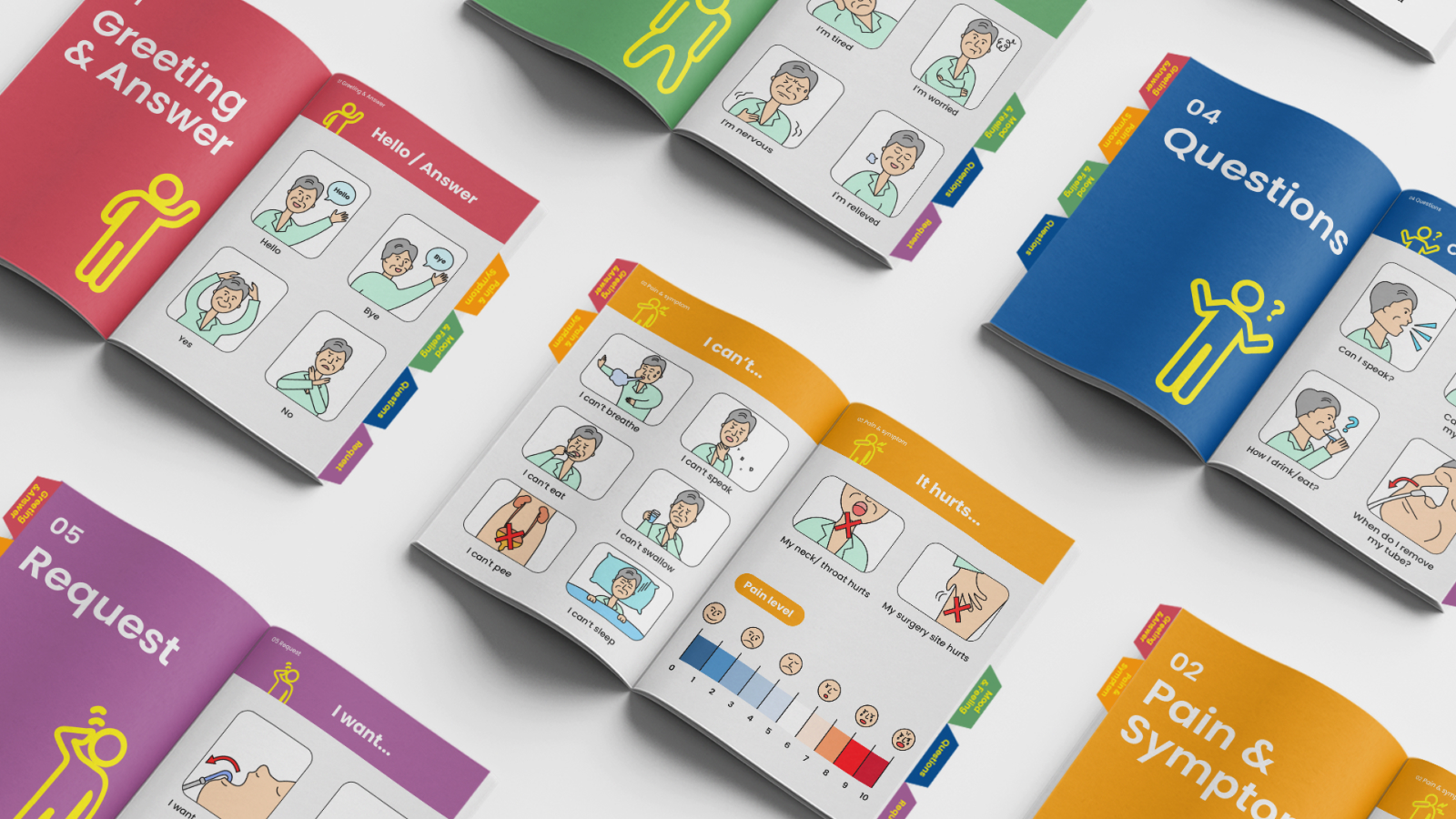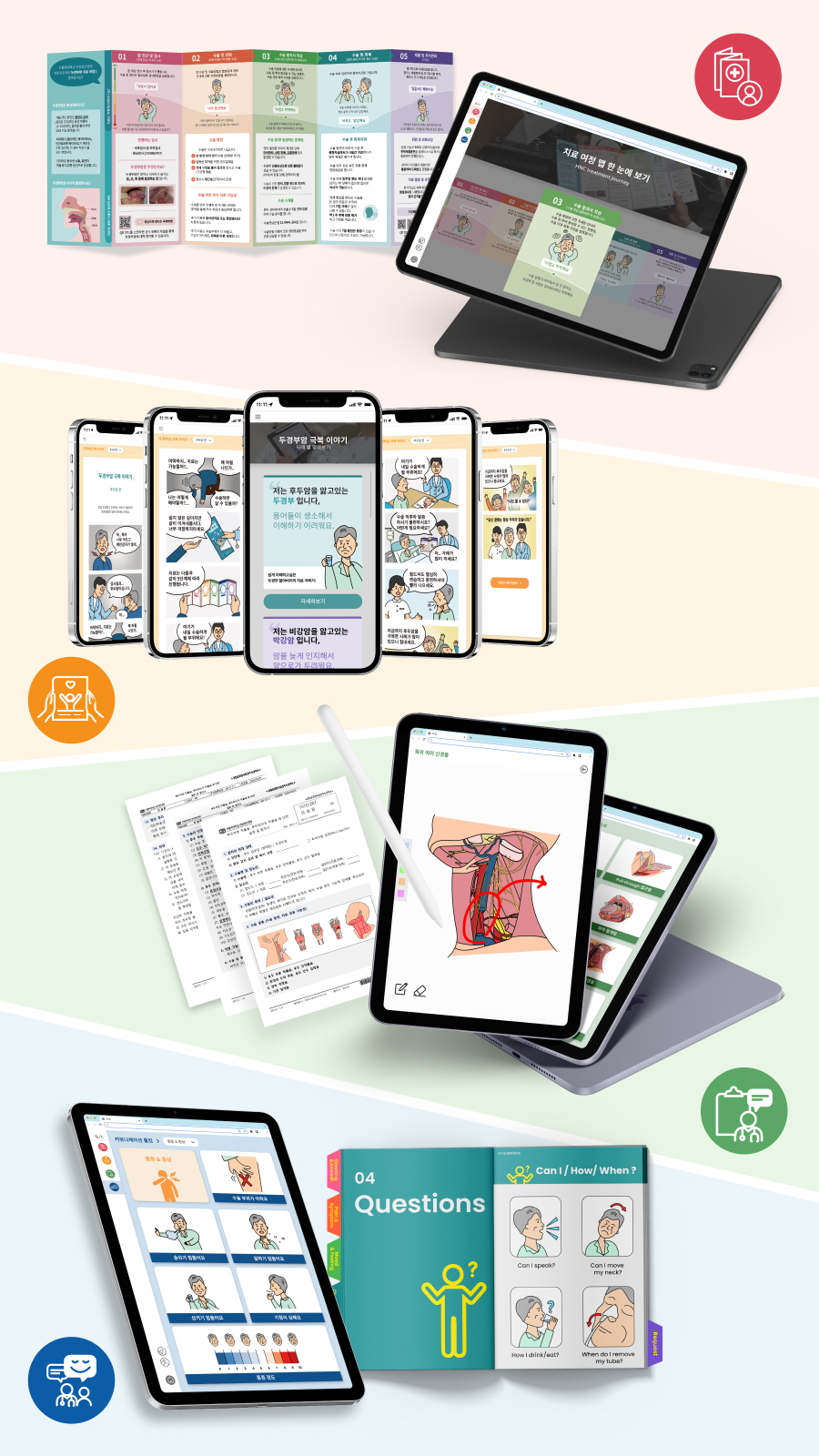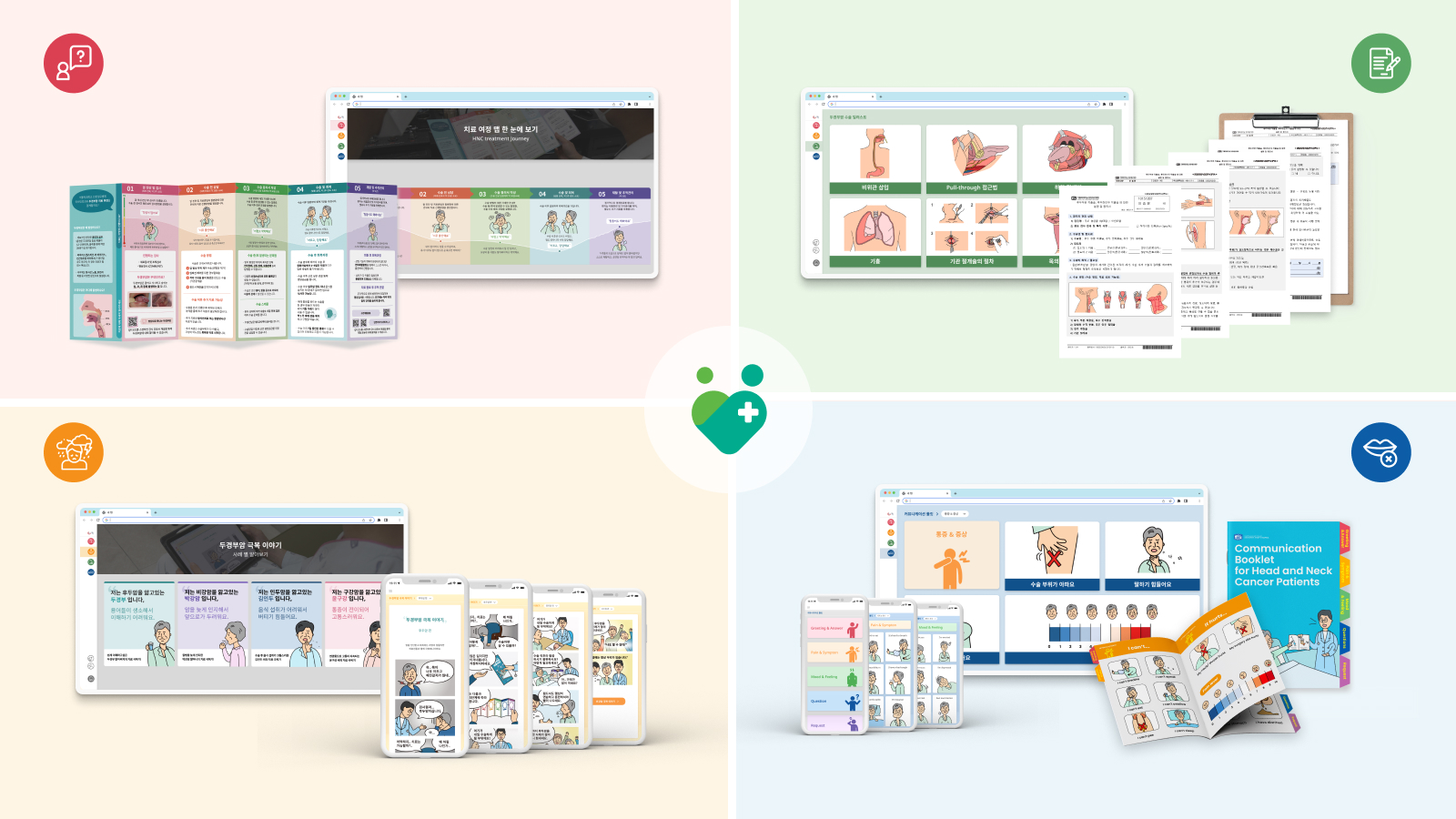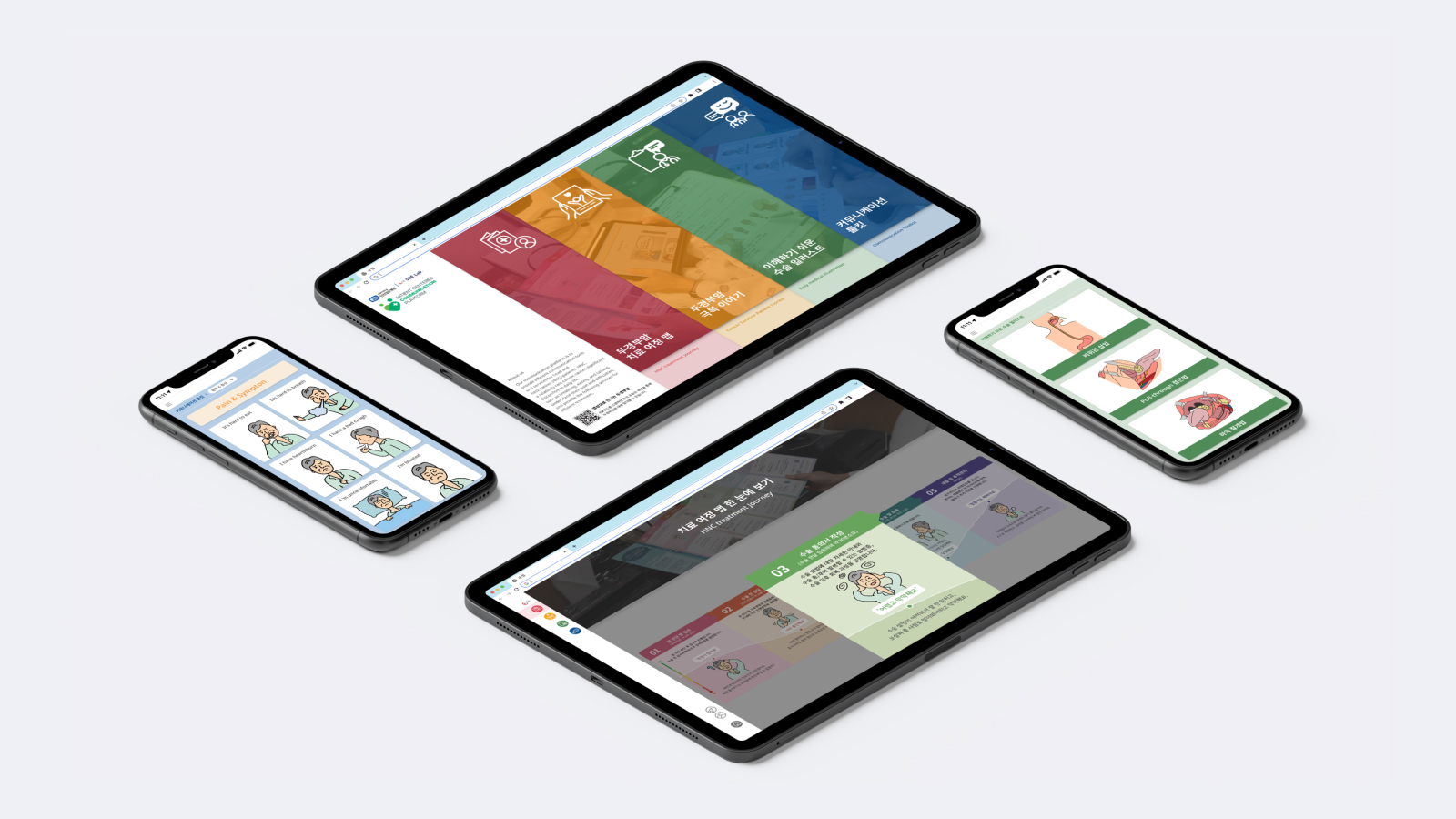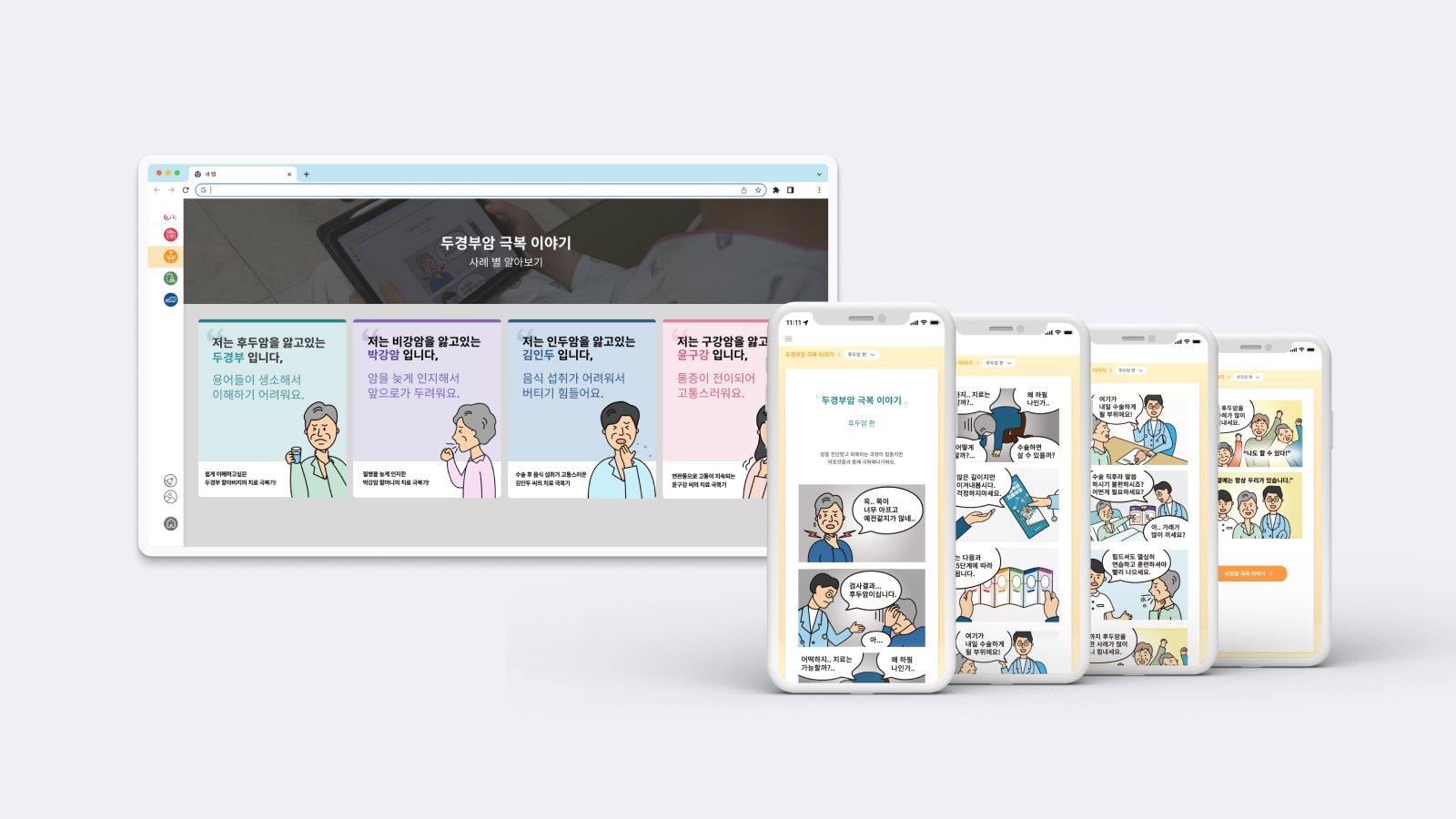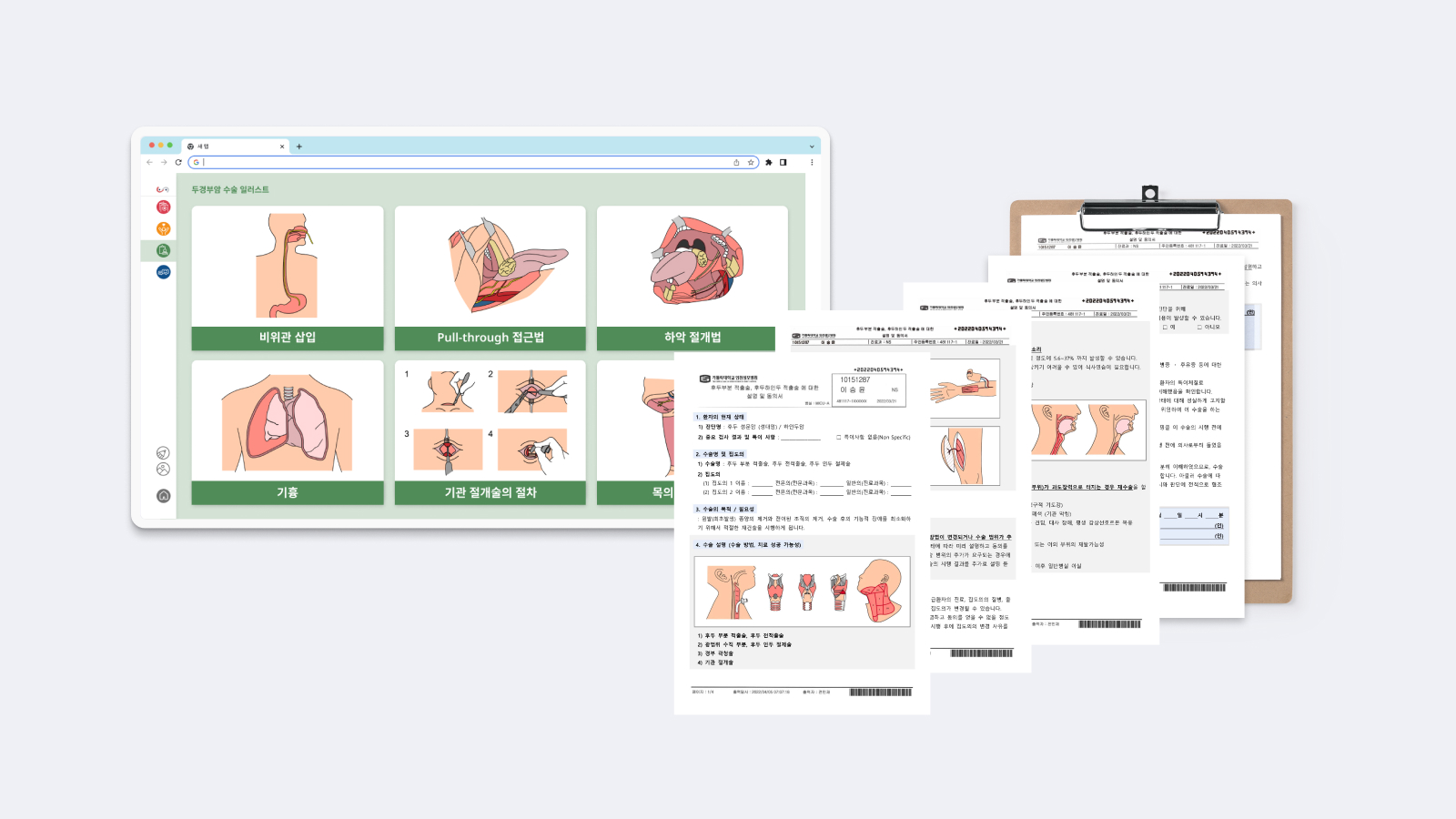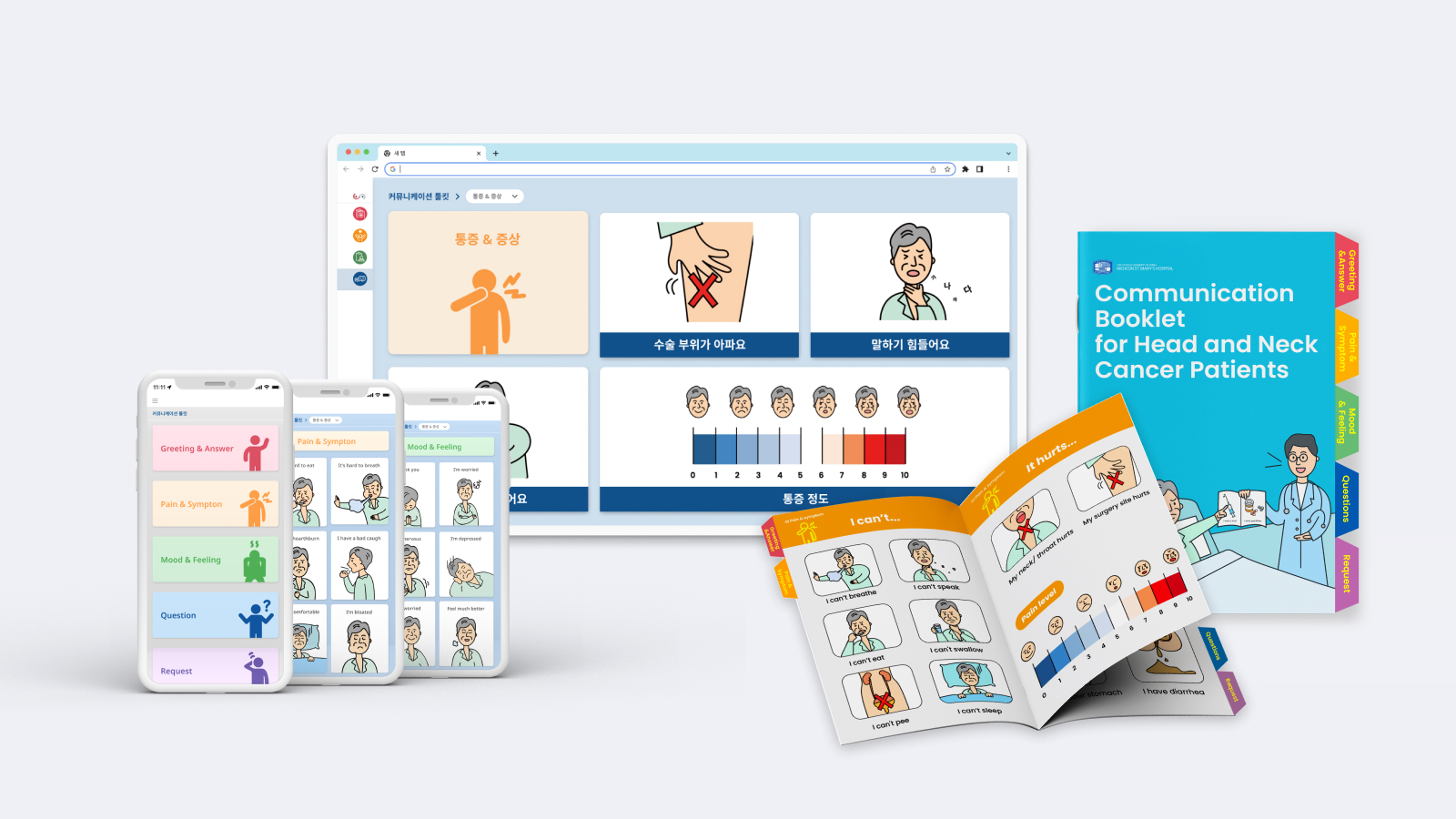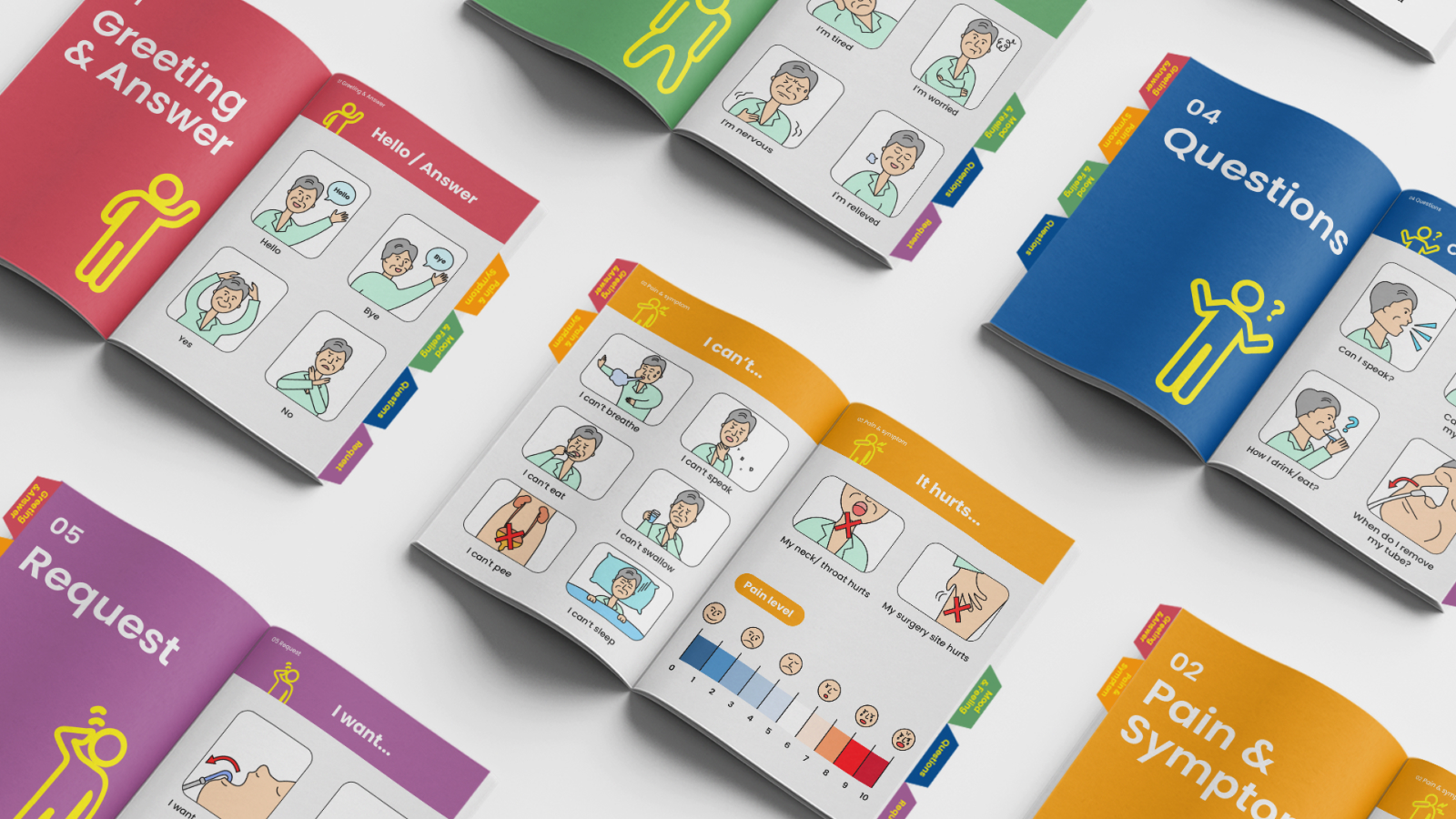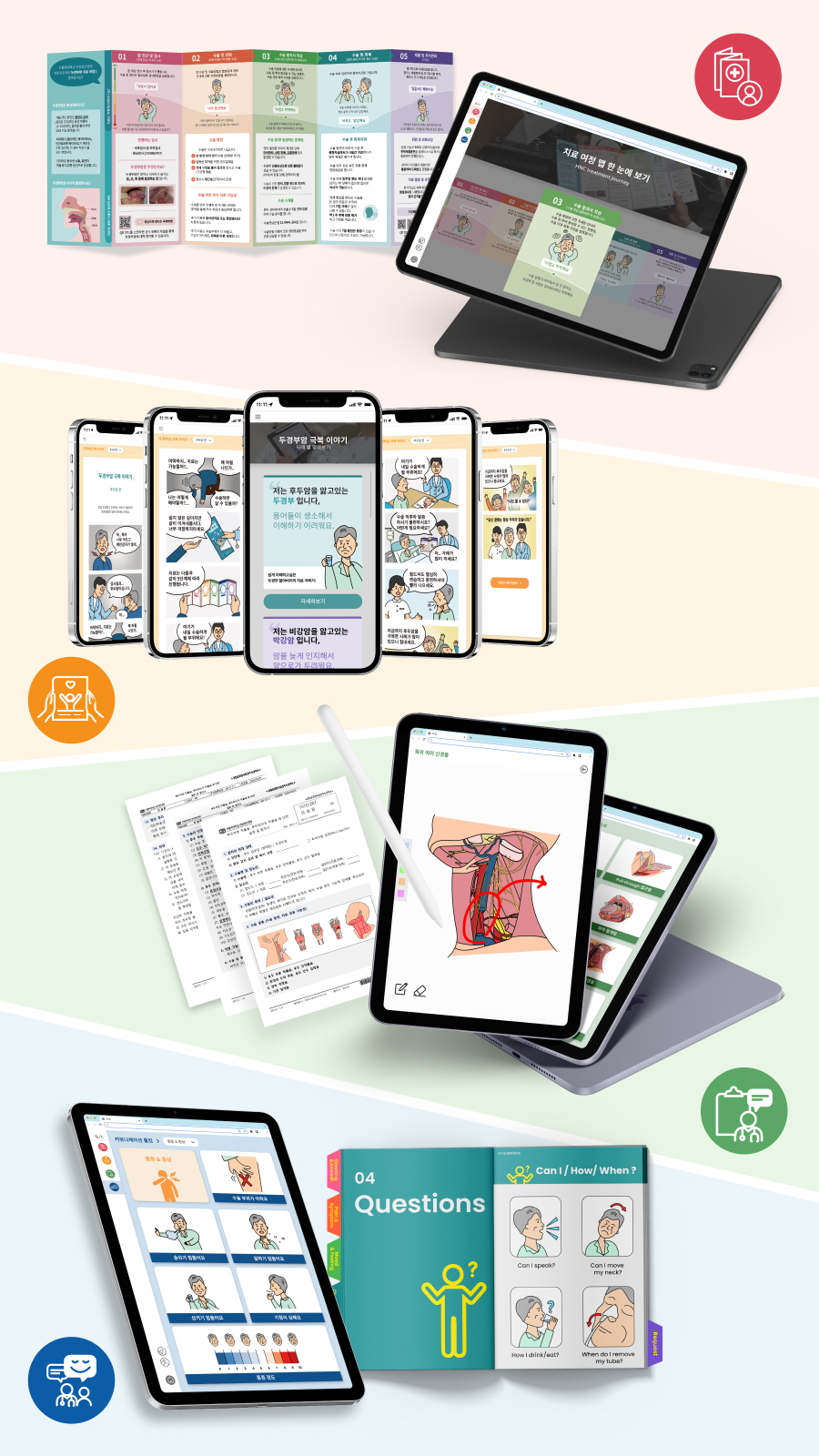 HNC Patient-centered Communication platform
Communication Platform (journey map, booklet, app)
Incheon St. Mary's Hospital
The communication platform is to provide efficient communication tools and services for head and neck cancer (HNC) patients. HNC, a relatively rare cancer, causes significant discomfort in daily life, such as breathing, eating, and talking. HNC patients undergo a long-term five-stage treatment process, and since each stage has different pain points and needs, an integrated and comprehensive response must be made. The HNC communication platform includes a comprehensive patient journey map, an operation consent redesign with simplified medical illustrations, a non-verbal communication booklet/app, and cancer patient survivor stories.
Client / Manufacturer
Incheon St. Mary's Hospital
Incheon, KR
Designer
Hongik University, Service Design Experience Lab.
Seoul, KR