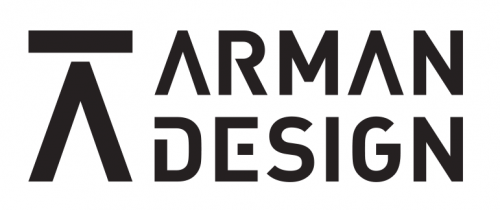 Arman Design & Development
Arman Design provides versatile clients with their expertise in product design and product development consultancy service. The company has pioneered numerous successful projects in product fields including electronics, packaging, furniture and lighting. Its flexible product development process, which focuses on client requirements, combines creativity with engineering and results in successful cooperation during the project.  Company Structure: Company department structure represents basic design disciplines, which comprise product development process, and consists of Design Department, Engineering Department and Project Management Department. The company structure aims at customer focused service, design diversity and high productivity.  Arman Design brand assets are their process approach, scientific methods of work and wide range of associated designers. The expert designers with experience in specific business fields join projects that require their specialist skills. This allows to diversify the design approach among design team, structure and schedule design process in accordance with the project matter and achieve project goals in shortened time. Arman Design gives priority to innovation and value added to basic products in design process. The company pursues registered quality and patent liability of designs as project results. Arman Design owns numerous patents and has already developed patentable designs for their clients.  The company delivers all patent registration services for its customers and ensures low cost and effective results upon procedure finalization. The company cooperates on license-basis with clients, with whom it is bound with patented developments, and manages production launch of respective patented designs.
Sectors
Lifestyle

Retail Trade

Services

Telecommunications

Trade & Industry
Design Statement
Arman Design is a comprehensive design, development and engineering company. Our interdisciplinary experts, designers and engineers use industry knowledge, modern technologies and business experience to produce creative and innovative solutions.Our designs are based on research data and shaped by empathy and logic. We innovate with client requirements, target market expectations and user experience in mind. Our solutions range from consumer electronics to medical devices.
ABOUT US
Our Office
Our Office
Our Office
GET IN CONTACT
ARMAN DESIGN
Ms Hatice Armagan
Goztepe Yolu Mah. Ataturk Cad. No:7 Kat:4 Anadolu Hisari / Beykoz
34815 Istanbul
Turkey

Phone +902164658355
hatice@armandesign.com
http://www.armandesign.com